You can travel around Morocco with the reliable local specialist.
Morocco tours
You can tour Morocco with a reliable local specialist. As a small-scale and hospitable organization, we offer private tours through Morocco. You book with a reliable family business in Morocco with years of experience and a heart for tourism. Your money goes directly to the family. Feel welcome by the experts on site through the personal and casual contact with you. We offer flexibility, unprecedented service and 100% customization.
Our Berber team is professional and will show you authentic Morocco in an unsurpassed way. Because under the care of this passionate team you will discover the most beautiful and nicest places in Morocco. Experience the hospitality and gratitude of the Moroccan people. And enjoy the delicious dishes that Moroccan cuisine offers. But everything with respect for the land, nature and culture. Just a little bit different, not your average tour.
Take a camel tour through the Sahara and sleep in a tent camp under a wonderful starry sky in the desert. Not just any tent camp. But our own tent camp with good beds and private toilet and shower. Set up by the family personally on the piece of land in the Sahara desert that was passed down from father to son.
To give you an idea of what your trip could look like, take a look at the sample trips we have put together.
Of course, all our example trips can be combined and adapted to an individual private tour.
Morocco is a top destination!
But why is Morocco a top travel destination? Because after a short flight of about 3.5 hours you step into a completely different world.
The country is breathtaking and very versatile with a rich history and culture. It also has a wonderful climate. Nature is indescribably beautiful and surprising. You will find deserted beaches, but also the more touristy beaches where it is good to relax. Furthermore, the rugged Atlas Mountains, valleys with waterfalls and oases and fairytale Berber towns and villages. With the undisputed highlight being the desert with golden sand dunes.
Visit the Royal Cities such as Marrakech, Fes, Meknes and Rabat and wander around the enchanting souks and medinas.
You feel welcome, because the people are friendly and hospitable. Moroccan cuisine is varied and suits every (diet) wish.
That is why traveling through Morocco is a unique and unforgettable experience for everyone!
Because we specialize in tailor-made Morocco tours, we are happy to design a super tour through Morocco together with you. A trip that meets your own wishes, travel period and pace.
We have put together some (sample) trips that can be booked. But it can also be used as inspiration to ultimately create your own perfect tour.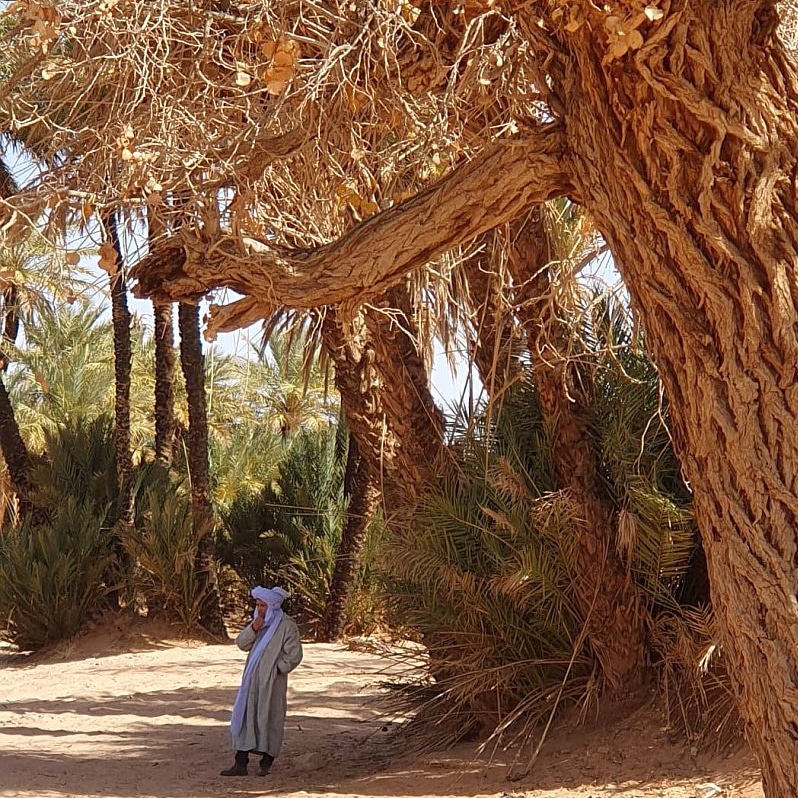 Enough reasons to book with the local Morocco specialist
Personal contact
Personal contact with you is important to us! Together we will discuss your wishes. We take plenty of time to organize your trip. So that we can make you a suitable travel proposal. We are only satisfied when you are satisfied. Because we follow the route of your dream trip. To ask? You can always reach us by email or telephone.
Honest advice
We listen carefully to you and provide honest, tailor-made travel advice. Together with you we design the trip that suits you completely. We also offer trips via our website Saharaway.nl. These trips can serve as inspiration for your own tailor-made trip. Our sample trips can be completely customized to your wishes. But of course you can also book directly.
Great service
We offer an extensive service. Our English-speaking drivers know their country like the back of their hand. You can always consult with the driver during the trip. This is at your disposal 24/7 and is always reachable. We take care of transfers to and from the airport, even if you have booked a riad or hotel yourself before and after the tour.